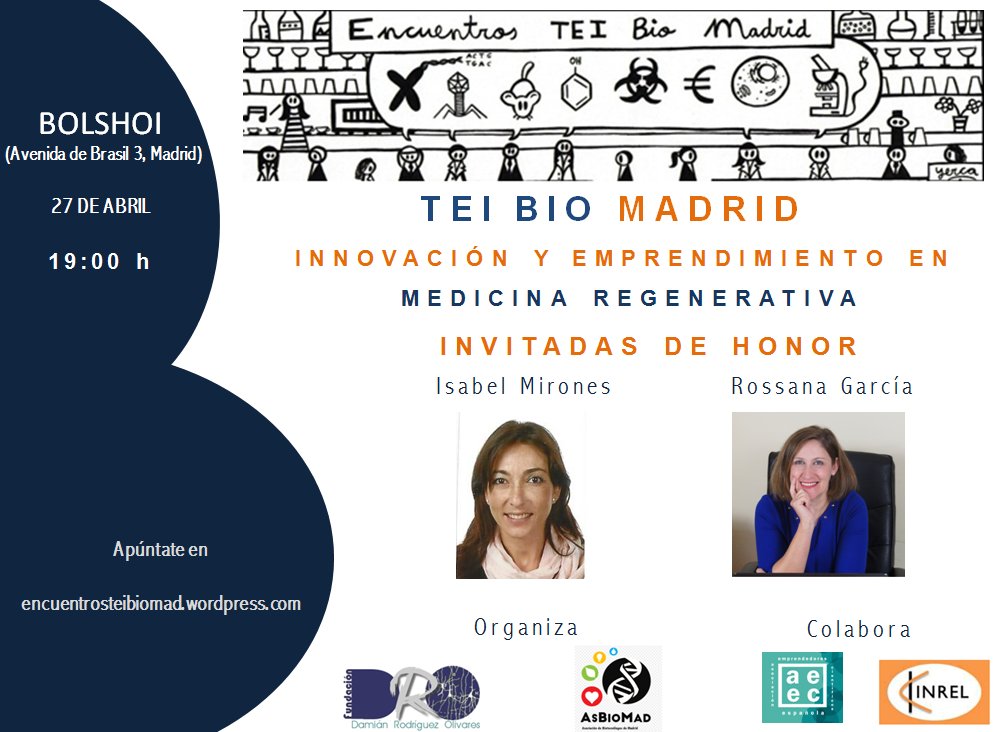 Next Thursday, April 27, Rossana García, Technical Director of Gradocell, will participate as a speaker at the TEI Bio Madrid meeting, which will take place at 19:00 hours in the Bolshoi Bar(Avenida de Brasil 3), under the theme "Innovation and entrepreneurship in regenerative medicine".
In addition to sharing her professional career with attendees, Rossana García and Isabel Mirones, Product Manager of the biotechnology start-up Biodan Group, will explain the key phases to bring to market an advanced therapy product.
Among the products under development in which Biodan is working, is a bio-printer of human skin, a project in which Gradocell support them to meet the necessary regulatory requirements.